Carrara Marble Collection

Supermarkets looking for the ultimate display experience have favoured marble to highlight premium products within their counter displays.
PROBLEM:
Dalebrook was approached by a large premium supermarket chain looking to add theatre and texture to its butchery displays.
With supermarkets now trading long hours, seven days a week, the traditional butchery display needed some extra tricks to increase the longevity of the meat on display.
It is common for supermarkets to use pads to soak up any liquid that gathers on the tray.
Moving away from a black tray to a white marble effect resulted in more liquid being visible on the tray which diminished the quality appearance desired.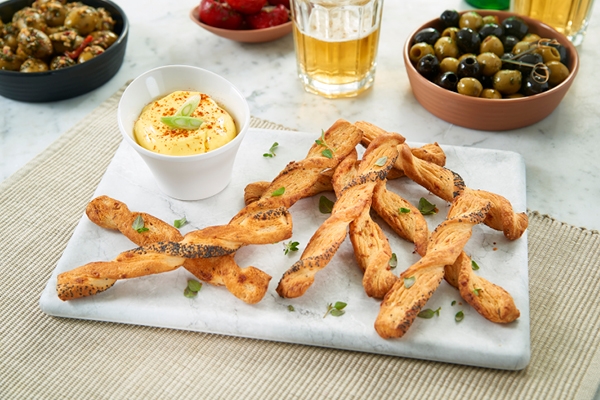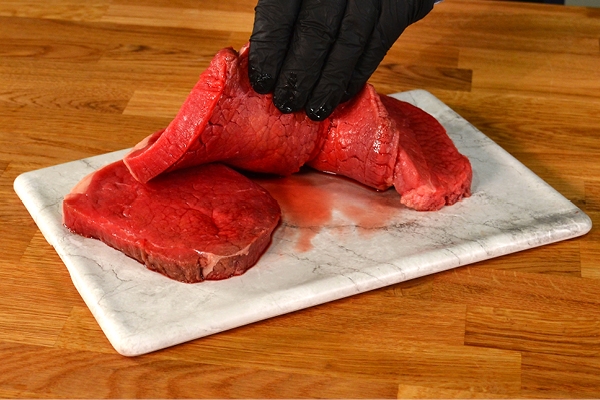 SOLUTION:
Dalebrook's creative team looked at the challenge to see how the problem could be overcome.
The original Carrara Marble Effect Platter was designed to work as a sharing platter in a restaurant environment, so it was not engineered with the Butcher in mind.
By taking a fresh approach to the platter the designers took on board the new purpose and modified the existing platter, introducing a subtle well in the centre of the tray to encourage surplus liquid to gather.
To make sure the modification worked a 3D printed prototype was tested in the display to check its performance.
At the same time, the designer team added textured feet to the tray to stop it from skating in the counter.
On the basis that this was an existing product, they were also able to engineer the new design so that it matched the existing trays unit price without compromising on the overall design and quality.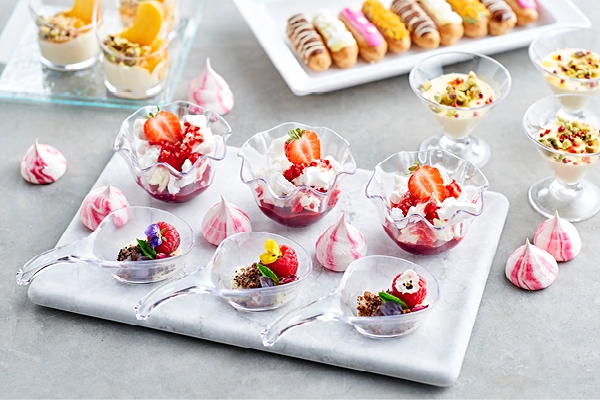 The modifications not only gave the supermarket a solution to their display, but also improved the performance of the tray in the original restaurant setting by making it even easier to handle and pick up from the table.
Dalebrook's melamine Carrara Marble Effect Platters are a lightweight, chip resistant, dishwasher and food-safe alternative to real marble. Retail butchers and supermarkets can guarantee their produce is displayed safely and with complete hygiene in mind.
Darren Millin of Millins Butchers Essex said;
"Using Dalebrook's trays, platters and bowls in our counter gives us a fantastic canvas on which to showcase our produce. Our meat is prepared and displayed to the highest standard, with a premium look, less wastage and an increase in sales!"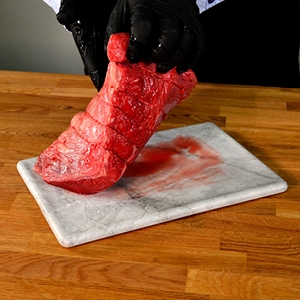 Dipped design so that
liquid gathers in the centre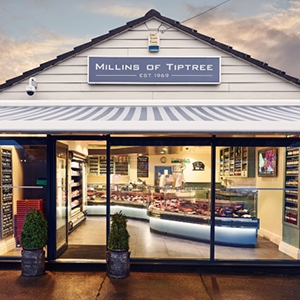 As seen at
Millins of Tiptree Essex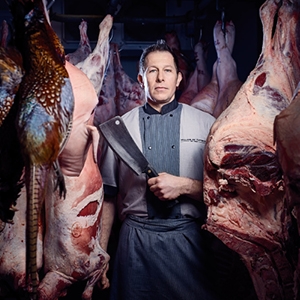 Darren Millin
of Millins Butchers Essex
---
Listen - Create - Solve
Develop your concept into exactly the product you want! With our design expertise and ability to produce new, innovative products in small quantities, we are the ideal resource to use when you're trying to find the product you're looking for. Please email sales@dalebrook.com or call 01376 510101.