COUNTER DISPLAY DESIGN SERVICE

Enhance your food counters with our Counter Display Design Service.

Transform any of your retail display counters with inspired, bespoke layouts which are designed specifically for you and fit for purpose.

Whether you need to renovate your deli, cheese display, salad bar,
or any other counter, we can provide a great layout, fully supplied with
Dalebrook's crocks, stands, risers, platters and much more.

By using photos, accurate measurements and information provided by you
from your current counter layout, we can build a stronger design from the
ground up that will attract customers, reduce wastage
and provide long lasting durability.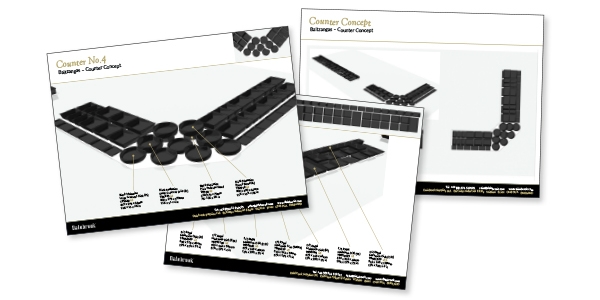 "...BUILD A STRONGER DESIGN FROM THE GROUND UP THAT WILL ATTRACT CUSTOMERS, REDUCE WASTAGE AND PRODUCE LONG LASTING DURABILITY."

---
Arrange a meeting
Arrange a trip to our London showroom or Witham headquarters to meet with our dedicated designers and concept managers to develop your new counter display.
For more information on any of the our bespoke design services,
please contact our sales team today:
sales@dalebrook.com • +44 (0) 1376 510101