CARE & USE
The notes below are for general guidance only and do not form part of any guarantee, for specific or more information on any of the below please contact our head office on +44(0) 1376 510101 or email sales@dalebrook.com
| | |
| --- | --- |
| Appearance | Very high gloss similar to glass |
| Performance | Hardwearing, chip resistant and durable |
| Temperature | Withstands temperatures from -20°c to 80°c |
| Cleaning | Hand wash only |
| Heat | No direct heat, not suitable for microwave or oven use |
| Customisation | Can be customised in bespoke colour |
| Recyclable | No |
| Compostable | No |
| Biodegradable | No |
| | |
| --- | --- |
| Appearance | High gloss or matt finish |
| Performance | Hardwearing, scratch, chip resistant and durable |
| Temperature | Withstands temperatures from -20°c to 90°c |
| Cleaning | Dishwasher safe (subject to non invasive chemicals) |
| Heat | No direct heat, not suitable for microwave or oven use |
| Customisation | Can be customised in bespoke colour |
| Recyclable | Yes |
| Compostable | No |
| Biodegradable | No |
| | |
| --- | --- |
| Appearance | Natural bamboo |
| Performance | Compostable and rapidly bio-degradable |
| Temperature | Withstands temperatures from -4°c to 70°c |
| Cleaning | Hand wash only |
| Heat | No direct heat, Suitable for microwave or oven use |
| Customisation | Not customisable |
| Recyclable | No |
| Compostable | Yes (Single Use Cutlery) |
| Biodegradable | Yes |
| | |
| --- | --- |
| Appearance | Shiny metallic |
| Performance | Hardwearing and durable |
| Temperature | Ambient display only |
| Cleaning | Hand wash only |
| Heat | No direct heat, not suitable for microwave or oven use |
| Customisation | Not customisable |
| Recyclable | Yes |
| Compostable | No |
| Biodegradable | No |
| | |
| --- | --- |
| Appearance | Very similar to china or porcelain |
| Performance | Hardwearing, break, scratch, chip resistant and durable |
| Temperature | Withstands temperatures from -20°c to 120°c |
| Cleaning | Dishwasher safe |
| Heat | No direct heat, not suitable for microwave or oven use |
| Customisation | Can be customised in bespoke colour, finish and branding |
| Recyclable | Yes |
| Compostable | No |
| Biodegradable | No |
| | |
| --- | --- |
| Appearance | Opaque matt plastic |
| Performance | Hardwearing, flexible, break resistant and durable |
| Temperature | Withstands temperatures from -20°c to 90°c |
| Cleaning | Dishwasher safe |
| Heat | No direct heat, not suitable for microwave or oven use |
| Customisation | Not customisable |
| Recyclable | Yes |
| Compostable | No |
| Biodegradable | No |
| | |
| --- | --- |
| Appearance | Natural pinewood |
| Performance | Compostable |
| Temperature | Withstands temperatures from -4°c to 70°c |
| Cleaning | Hand wash only |
| Heat | No direct heat, not suitable for microwave or oven use |
| Customisation | Not customisable |
| Recyclable | No |
| Compostable | Yes |
| Biodegradable | Yes |
| | |
| --- | --- |
| Appearance | Very high gloss similar to glass |
| Performance | Hardwearing, break, scratch, chip resistant and durable |
| Temperature | Withstands temperatures from -20°c to 120°c |
| Cleaning | Dishwasher safe |
| Heat | No direct heat, not suitable for microwave or oven use |
| Customisation | Can be customised in bespoke colour |
| Recyclable | Yes |
| Compostable | No |
| Biodegradable | No |
| | |
| --- | --- |
| Appearance | Excellent clarity and smooth to touch |
| Performance | Extremely practical and tough in application |
| Temperature | Withstands temperatures from-40°c to 54°c |
| Cleaning | Hand wash only |
| Heat | No direct heat, not suitable for microwave or oven use |
| Customisation | Can be customised in bespoke colour |
| Recyclable | Yes |
| Compostable | No |
| Biodegradable | No |
| | |
| --- | --- |
| Appearance | Smooth, solid tubing; similar to real wicker |
| Performance | Hardwearing, flexible and durable |
| Temperature | Withstands temperatures from -20°c to 90°c |
| Cleaning | Hand wash only |
| Heat | Can be used with direct heat, suitable for microwave or oven use |
| Customisation | Can replicate any basket weave and size |
| Recyclable | Yes |
| Compostable | No |
| Biodegradable | No |
| | |
| --- | --- |
| Appearance | High gloss or matt finish |
| Performance | Hardwearing |
| Temperature | Withstands temperatures from 0°c to 70°c |
| Cleaning | Hand wash only |
| Heat | No direct heat, not suitable for microwave or oven use |
| Customisation | Can be customised in bespoke colour |
| Recyclable | No |
| Compostable | No |
| Biodegradable | No |
| | |
| --- | --- |
| Appearance | Opaque matt plastic |
| Performance | Hard and rigid, durable |
| Temperature | Withstands temperatures from -25°c to 70°c |
| Cleaning | Hand wash only; avoid using scourers or abrasive cleaners |
| Heat | No direct heat, not suitable for microwave or oven use |
| Customisation | Not customisable |
| Recyclable | Yes |
| Compostable | No |
| Biodegradable | No |
| | |
| --- | --- |
| Appearance | Organic, smooth inside, rough outside |
| Performance | Compostable and rapidly bio-degradable |
| Temperature | Withstands temperatures from -10°c to 120°c |
| Cleaning | Hand wash only |
| Heat | No direct heat, suitable for microwave or oven use |
| Customisation | Not customisable |
| Recyclable | No |
| Compostable | Yes |
| Biodegradable | Yes |
| | |
| --- | --- |
| Appearance | Shiny, metallic |
| Performance | 18/10 grade, hardwearing, durable, good conductor of heat |
| Temperature | Withstands temperatures from -30°c to 300°c |
| Cleaning | Dishwasher safe |
| Heat | Can be used with direct heat, not suitable for microwave use |
| Customisation | Not customisable |
| Recyclable | Yes |
| Compostable | No |
| Biodegradable | No |
| | |
| --- | --- |
| Appearance | Very high gloss similar to glass |
| Performance | Hardwearing, scratch, chip resistant and durable |
| Temperature | Withstands temperatures from -20°c to 90°c |
| Cleaning | Dishwasher safe (subject to non invasive chemicals) |
| Heat | No direct heat, not suitable for microwave or oven use |
| Customisation | Can be customised in bespoke colour |
| Recyclable | Yes |
| Compostable | No |
| Biodegradable | No |
| | |
| --- | --- |
| Appearance | Wood finish |
| Performance | Hardwearing and durable |
| Temperature | Withstands temperatures from 0°c to 40°c |
| Cleaning | Hand wash only |
| Heat | No direct heat, not suitable for microwave or oven use |
| Customisation | Not customisable |
| Recyclable | Yes |
| Compostable | No |
| Biodegradable | Yes |
| | |
| --- | --- |
| Appearance | Shiny, metallic |
| Performance | Bluish-white, lustrous metal |
| Temperature | Withstands temperatures from -20°c to 70°c |
| Cleaning | Dishwasher safe; handwash is recommended |
| Heat | No direct heat, not suitable for microwave or oven use |
| Customisation | Not customisable |
| Recyclable | Yes |
| Compostable | No |
| Biodegradable | No |
Understanding The Symbols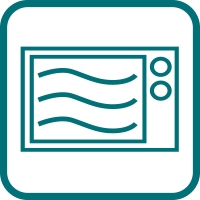 Microwave Safe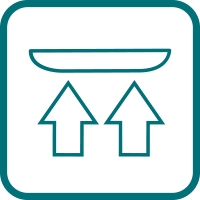 Direct Heat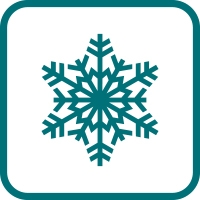 Freezer Safe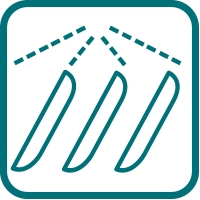 Dishwasher Safe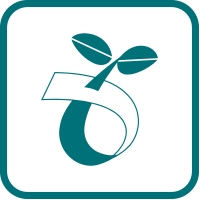 Compostable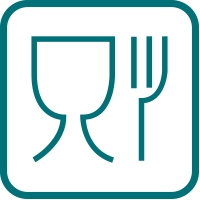 Food Safe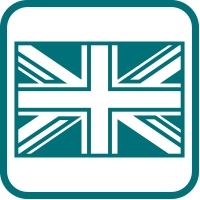 Made in the UK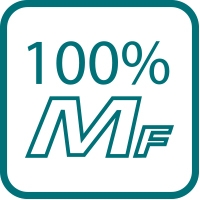 100% Melamine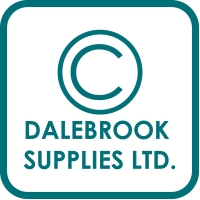 Copyright
Care Handling Instructions
To ensure your products remain in the best condition throughout their lifespan, please handle them with care and follow the recommendations below.
Heating & Chilling Your Products
Dalebook products are intended for use in food serving and presentation where temperatures remain constant over a given period of time. We recommend that products are not subjected to dramatic changes in temperature (e.g. directly from the refrigerator to the dishwasher or into hot water). Our products can withstand food temperatures up to 120°c where the hot food is placed directly into the dish. They are not recommended for use under direct heat or in cookware such as a bain marie or a chafing dish. Not for oven or microwave use.
Cleaning Your Products
We recommend hand washing your products to ensure they remain in the best condition throughout their lifespan. To keep your products looking great, clean them with non-abrasive plastic pads or plastic bristles. The majority of Dalebrook products are dishwasher safe, however, it is important to avoid the use of harsh chemicals, chlorine based detergents or bleach. Where stubborn food persists, pre-soak your product in warm water and a high-quality pre-soak detergent.