Eastways Industrial Estate, Witham, Essex, CM8 3UA, United Kingdom
flexible creative space
Our development kitchen is all about taking your food display and presentation to the next level!
"Getting the most from your menu and our food presentation solutions"
If you can't get to us, we can videolink to you!
At Dalebrook's head office in Witham, Essex, we have invested in a creative space to share with our customers. Using the latest technology we are able to broadcast live anywhere in the world our latest product demonstrations to you and your team.
Our fully functioning kitchen and chef demonstration area is available for you to come in and use. Create your menus, test our products with your food and host your team innovation days with hands on practical sessions.
Fully operational kitchen, supported by our full product library of display solutions and tableware
Dedicated still professional photography booth and professional lighting
Flexible studio with dedicated video cameras and professional lighting
Live streaming software for video conferencing
Large meeting area for you and your team
Worldwide connectivity
FLEXIBLE STUDIO SPACE
operational Demonstration kitchen
video conference calls
broadcast worldwide
LIVE STREAM AVAILABLE
still photography studio
Menu Development
Product Training
Full Product Library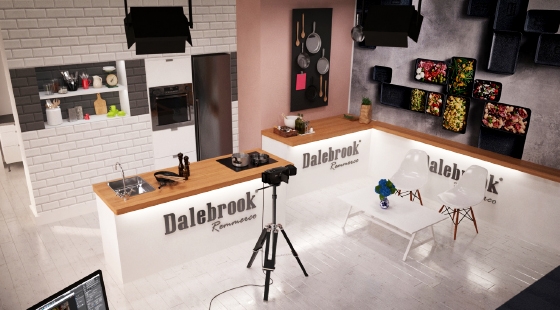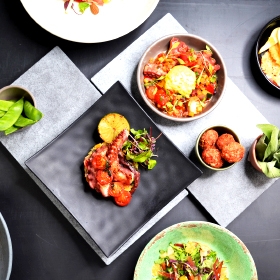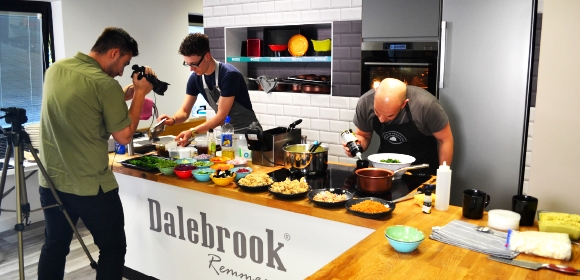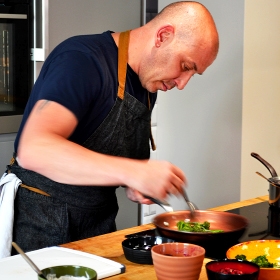 Contact
+44 (0) 1376 510 101
sales@dalebrook.com
Location
Eastways Industrial Estate,
Witham, Essex, CM8 3UA,
United Kingdom
By Train
Witham (WTM)
(Greater Anglia)
Let's make it happen!
If you would like to organise a video training conference call or practical development day, please talk to us about getting the most out of our innovative products and plan your practical day or virtual training session.