Introducing the brand new
Fracture Collection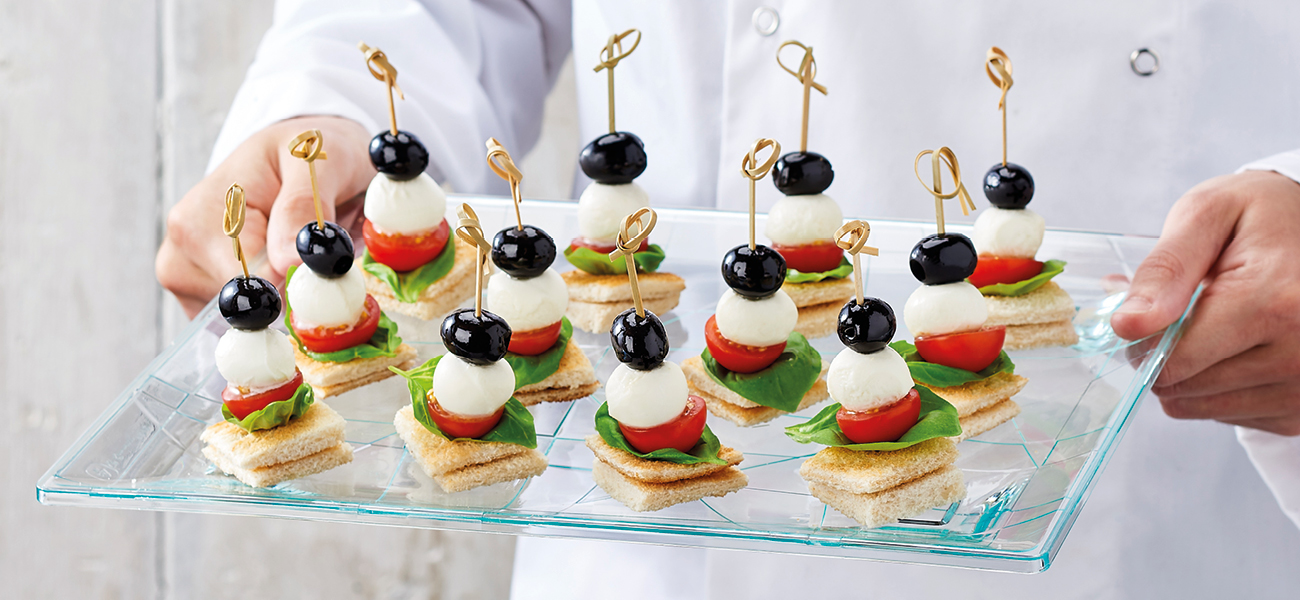 Fracture Collection
The shallow well allows edge to edge display without food falling off the platter. Its seamless smooth feet have been designed to glide across surfaces without scratching or catching.
The range works with our Gastronorm lids for easy transportation, supporting the stacking of multiple trays.
Available in both translucent green and black glass effects.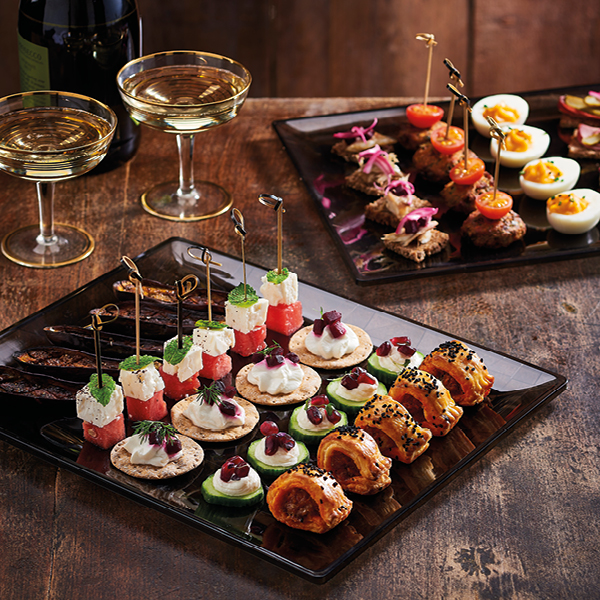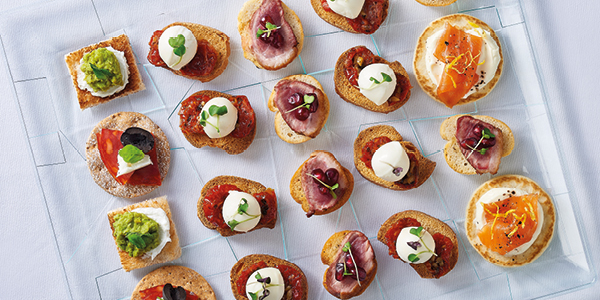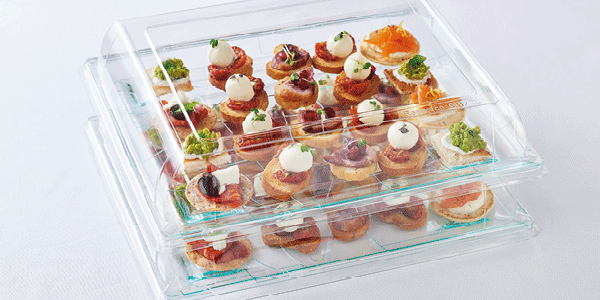 Shallow Well
The Fracture Collection has been designed with a slight shallow well to give the carrier peace of mind that their products will not fall from the platter when carried throughout service.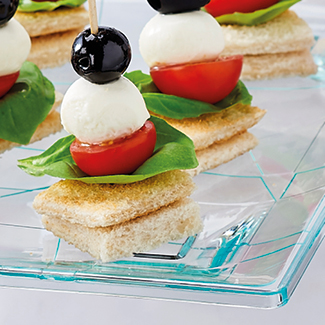 Seamless Smooth Feet
The clever foot design on the Fracture Collection allows to be used on many surfaces without scratching or leaving marks. The feet are also designed to interlock on our gastronorm lids for easy stacking and transportation.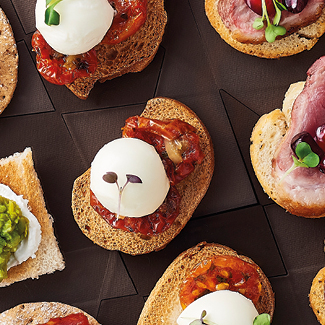 Beautiful Design
"I wanted to create a canape tray that would indulge the requirements of the evolving foodservice environment. With that in mind I created a premium platter that is reusable and adds more function to its role. The texture was inspired by refracting light passing through ice. I had in mind high-end caterers, for example supplying private jets, which would require a reusable platter that would not damage any of the delicate interior surfaces it encountered."
Neil Fendell
Senior Product Designer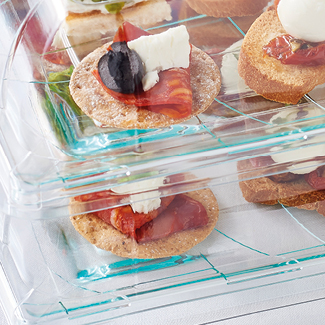 Stackable
The Fracture Collection is perfect for use in both domestic and commercial kitchens. The design of these products mean they can be stacked and stored with minimal fuss. These products are still stackable when combined with our gastronorm lids. With their smart feet they interlock onto the lids for easy transportation.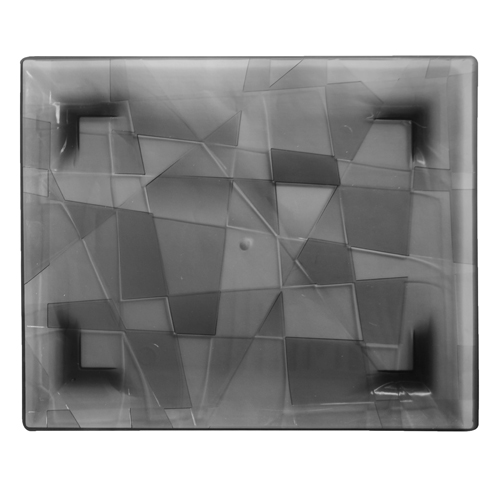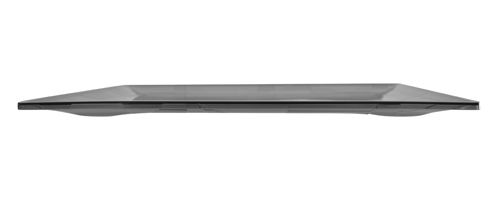 Description
Black Fracture
1/2 Gastronorm Platter
Dimensions
325 x 265 x 15mm
Sold as
Packs of 25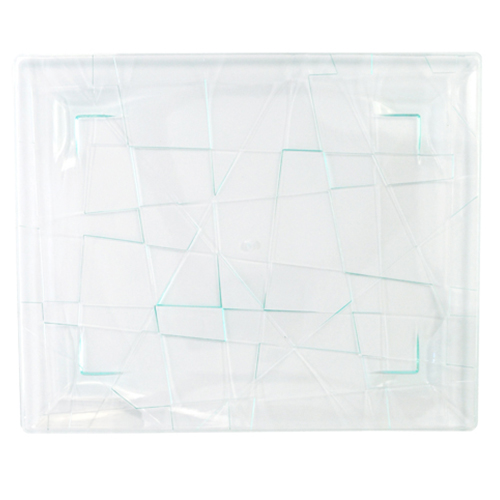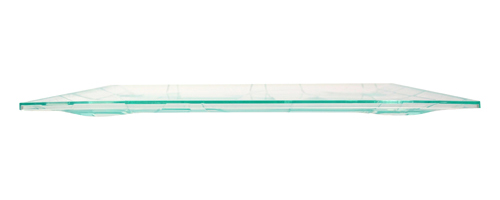 Description
Green Fracture
1/2 Gastronorm Platter
Dimensions
325 x 265 x 15mm
Sold as
Packs of 25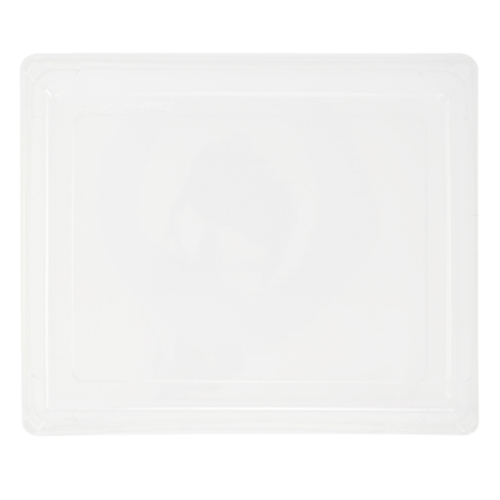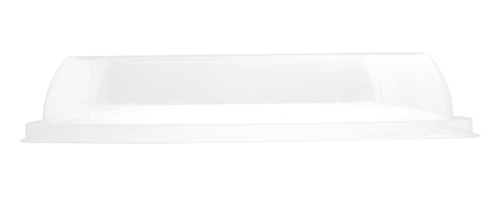 Description
PET
1/2 Gastronorm Lid
Dimensions
275 x 340 x 65mm
Sold as
Packs of 25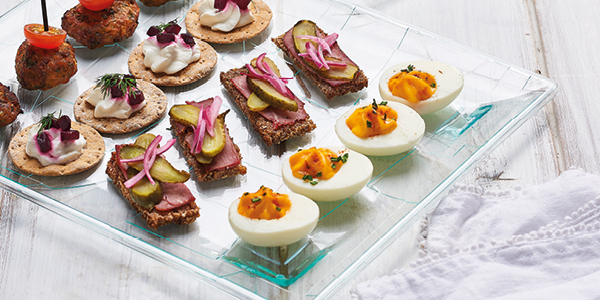 Request a call back
If you are interested in buying this product, please let us know what you are looking for and one of our friendly sales advisors will be in touch. Alternatively, If you'd like to speak to us straight away, call +44(0) 1376 510 101. Monday to Friday 09:00 - 17:00 (UK Time)