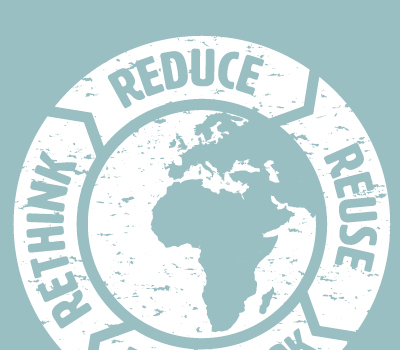 Dalebrook are currently looking at replacing the function of all our single use products with alternative reusable solutions
Single Use Plastic
In recent years, people have started cutting down on plastic consumption, as we have realised the effects single use plastic can have on the environment and our oceans.
The world is currently producing nearly 300 million tons of plastic every year and a significant amount will end up in the oceans. Although plastic is a useful material, many of the products are created for single use and this is where the problem really starts.
Ultimately, single use plastic ends up as rubbish and currently the world does not have the infrastructure to deal with the safe disposal of these ludicrous volumes of waste. Therefore, we need to reduce the amount of rubbish, not repurpose or disguise it!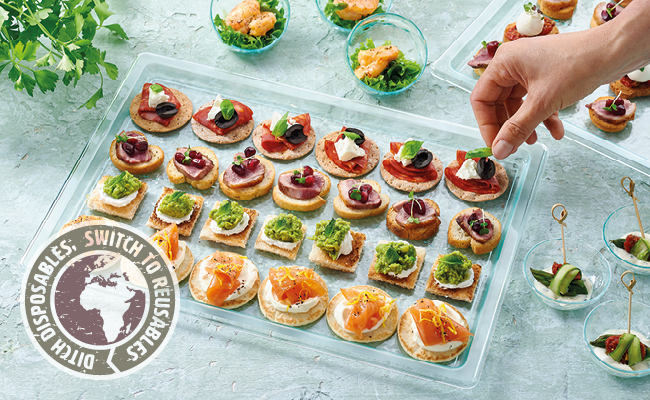 Why is it bad?
It is estimated that 50% of plastic used once is thrown away and this is why Dalebrook are actively replacing single use plastics within our product portfolio.
Recycling and composting may help but, it does not deal with the problem as effectively as reducing and reusing can. Over the coming months Dalebrook will be removing single use products from our portfolio and offering reusable solutions in their place.
The brief has been set and our teams are busy redesigning and creating solutions for you to replace your single use plastic, pulp and wood products.
Our message is clear "We are not doing single use product anymore – Neither should you!"
Why Reuse?
Recycling, composting and biodegrading is one part of the solution, but we also need to move away from the current throwaway economy and start becoming a smart reusable society.
The more products we reuse the less we will throw away and less resources will be used in manufacturing. This seems to be the simplest way to actually help the oceans and reduce our environmental impact. We will have to invent new habits and routines and make a reusable solution convenient. This will be a big change in our day to day, can we afford not to do it?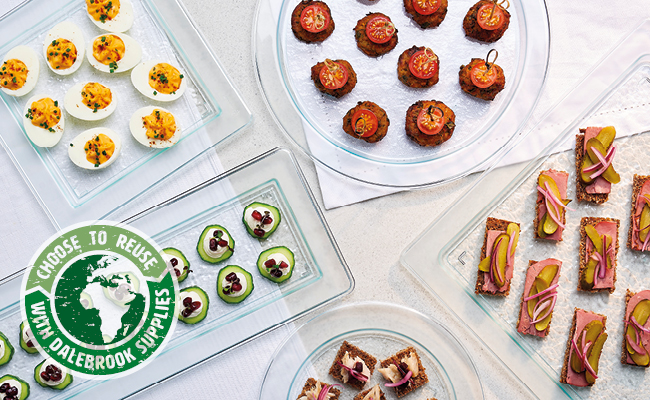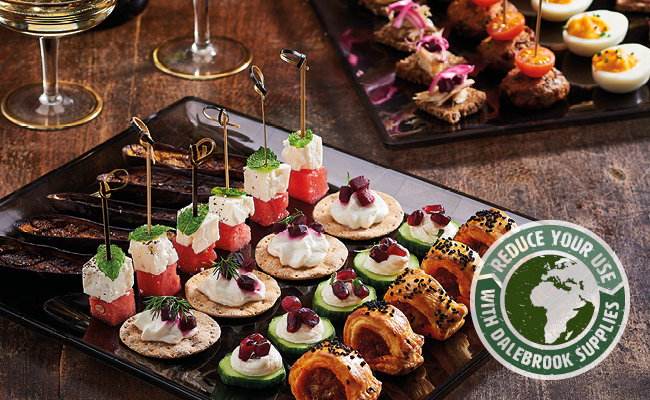 Can Dalebrook help?
Our job is to understand the problems your food service operation has and create solutions that change habits that people will accept. Think smart remember the 10p plastic bag tax, Plastic straw ban, Reusable coffee cup; people said it would not catch on and the public would not change their habits? well they did!
The solution was not to make a compostable or biodegradable version, it was to come up with a solution that would work and stop unnecessary waste.
The message is clear:
Rethink, Reduce, Reuse;
the general public can change their habits.

Myth: Eating off melamine can harm you.
Only when consuming large amounts of melamine in its natural state can melamine cause harm to your organs. This would not be possible when eating off a Dalebrook melamine product.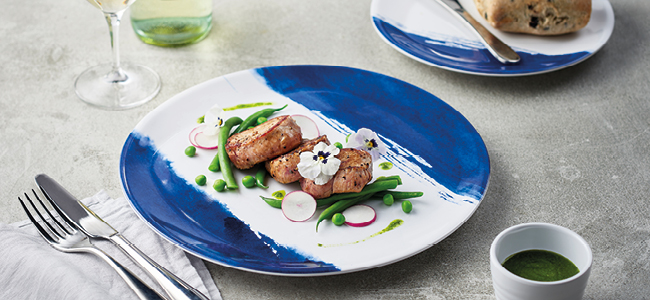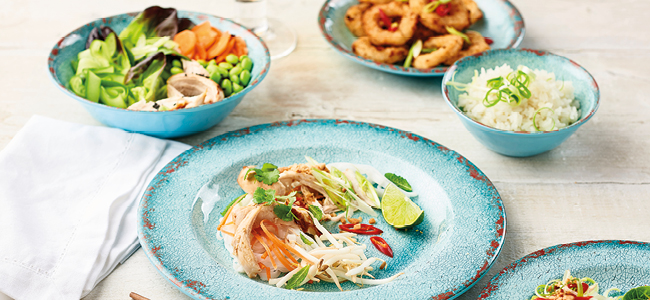 Myth: Melamine is microwave safe.
Melamine is not to be used in a microwave or oven. We recommend that you use Dalebrook melamine products as serve ware only and not for food preparation.