Tura Collection

Understanding our customers' problems is something built into the Dalebrook design teams DNA and solving them with innovative and fit for purpose products is something we pride ourselves on.
Nothing has demonstrated this desire to create the perfect problem-solving solution than the creation of the original Tura Melamine Platters, designed after a market research trip to Mexico's popular Riviera Maya tourist destination where our creative team toured some of the top kitchens in the region.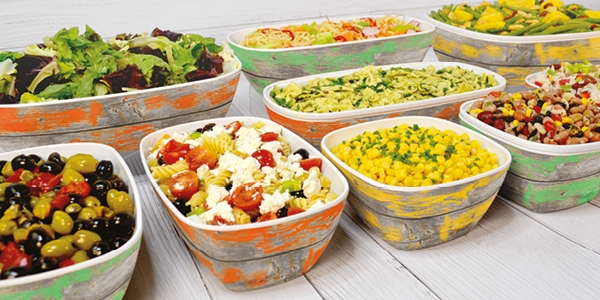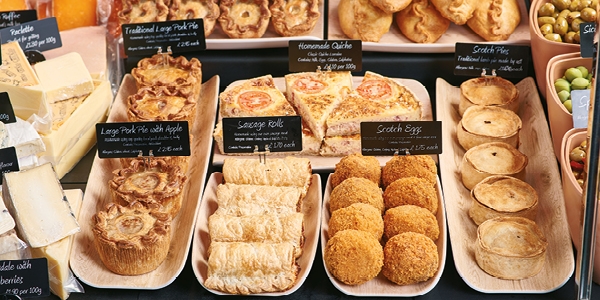 Key problems that came up at every site they visited included:
The need to deal with the temperatures in this hot tropical climate. Keeping the buffet display food safe in these extreme temperatures was a daily battle.
Kitchens could only prepare and plate up some of their dishes in advance before precious limited chilled storage reached capacity. Kitchens were never in the position to create enough pre-prepared platters of chilled food, ready for service.
Traditional crocks were too deep and didn't keep food at the correct chilled temperature, plates and platters couldn't be stacked efficiently in a backup chiller without wasting space and extra staff were needed to constantly prepare, serve and replenish the food displays.
The solution we came up with was to take on board these key findings and design a display system that would increase food storage and help reduce risk whilst food was on display in the buffet counter.
Ensuring users had a quality product that fulfilled all their needs in a modern food display, Dalebrook's team designed a range of light wood effect, low-profile GN sized platters, with anti-slip silicone feet to address all these problems. Ideal for hoteliers and caterers in warmer climates, the innovative curved edged, stackable platters allow for more prepared platters to be plated up before service, taking up less precious space in the backup holding chillers and faster replenishment of the buffet. The platters also make fantastic sharing boards in any casual dining restaurant.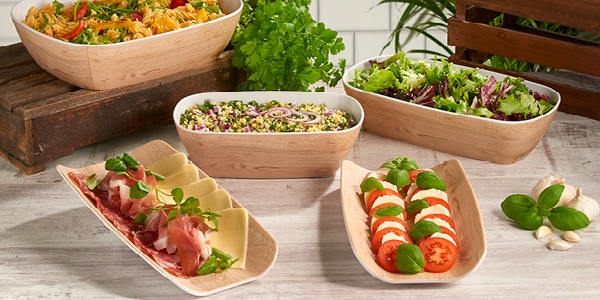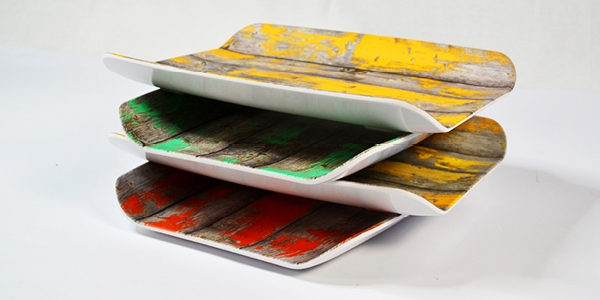 For environments were a crock is required, Dalebrook introduced a range of GN crocks with silicone feet, light wood effect outer and white gloss inner to allow hoteliers and caterers to display large quantities of food whilst maintaining a stylish look and feel.
Due to the success of the Tura Collection, 2019 sees us increase the range's functionality with the addition of crock inserts and lids, to reduce food waste and keep products fresh and three vibrant, colourful distressed wood effects to add a rustic Caribbean feel to any deli or buffet setting.
The colourful Tura Collection really will make any salad bar or buffet come to life.
---
Let us help you switch to melamine
If you require a custom piece or colour, our design team specialise in creating and producing new concepts from the ground up or if you would like more information on how switching to melamine could benefit your business, we would love to hear from you. Please email sales@dalebrook.com or call 01376 510101.