Slate Effect Collection

Celebrating the 10th Anniversary of the 'Original' Best-Selling Slate Effect Platter
Originally designed for a leading international coffee chain who had identified the opportunity of increasing food sales through an improved display and product mix.
Designed to butt-up together so when extra capacity is needed at certain times of the day, the whole shelf can be used, or at slower times of the day, product can be spaced out to maintain interest in the display.
The 285mm wide platters were deliberately designed to fit the needs of a pastry counter and fit multiple sizes of counters within this retailers existing stores.
The extended gastronorm footprint has opened up this product to tabletop sharing platters and supermarket food displays.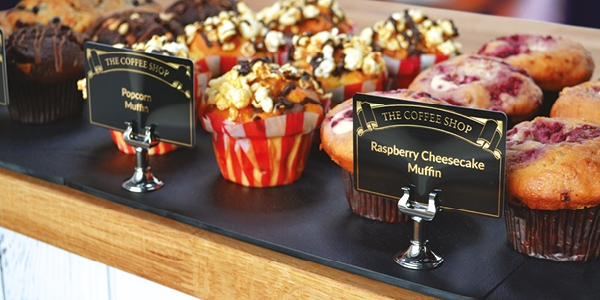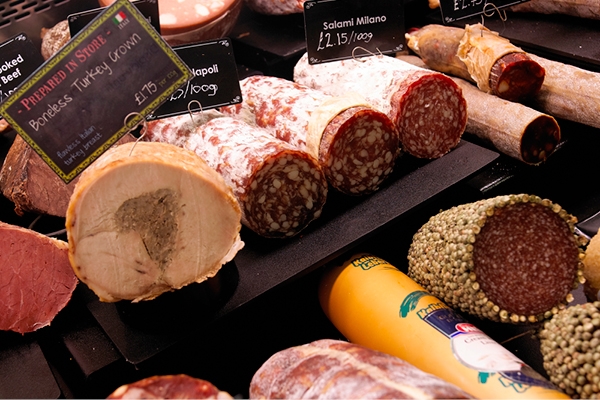 Dalebrook were able to support the development and understanding of why melamine was best suited to a professional environment and create a 100% food-safe product that outperformed real slate on every level, working successfully in a highly demanding retail environment where real slate couldn't survive.
Dalebrook's melamine Slate Effect Platter addressed the issues of real slate braking counters because of its weight, chipping, flaking and not being dishwasher or food safe.
As part of the project, Dalebrook's role was to design, innovate and manufacture a range of small ware solutions and took on a key consultancy role to offer our expertise in understanding food displays and delivering a bespoke small ware solution.
Opportunity
identified the opportunity of increasing food sales through an improved display and product mix
the customers' perception of freshness was not meeting their expectations
Dalebrook has been working closely to design, innovate and manufacture a bespoke small ware solution
Objective
to create an increased capacity solution within the current counters as the present display is limited
to create a new display to complement and enhance the food offer
to ensure the solution is operationally friendly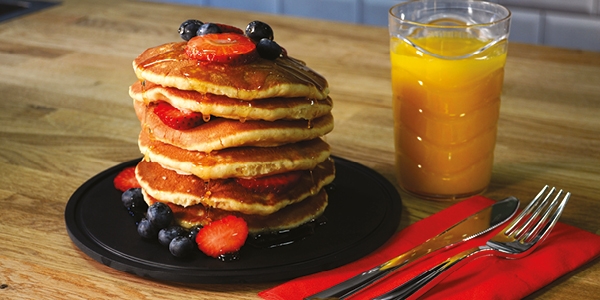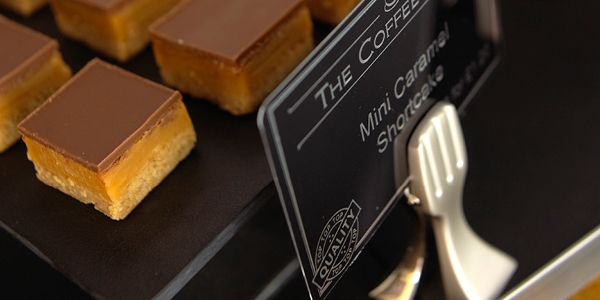 Solutions
the development of a range of unique slate effect melamine platters with anti-slip silicon feet which are lightweight and durable
the Slate Effect Melamine Platters create a continuous shelf display maximising product placement
the cakes and desserts are displayed in new complementing dual purpose covers for front of house display and overnight storage
melamine dividers to separate product as required
new food safe and hygienic pastry case ticket stands, and pins were created to give a superior feel to the display
new Polywicker Basket with Angled Riser creating a more abundant display for morning goods
Targets
demonstrate a sales uplift of 10% of the food category within a 30 store trial
obtain customer and partner feedback
roll out across the UK and Ireland
Moving forward
trial store partner feedback and sales uplift have exceeded expectations
complete rollout of bespoke small wares to all UK and Ireland stores
to assist further other regions and markets with bespoke solutions
continue working on future projects and product development
Dalebrook's creation of a lightweight replica of real slate that is food safe within a pastry display has given the ultimate flexibility for this international coffee chain's time of day merchandising.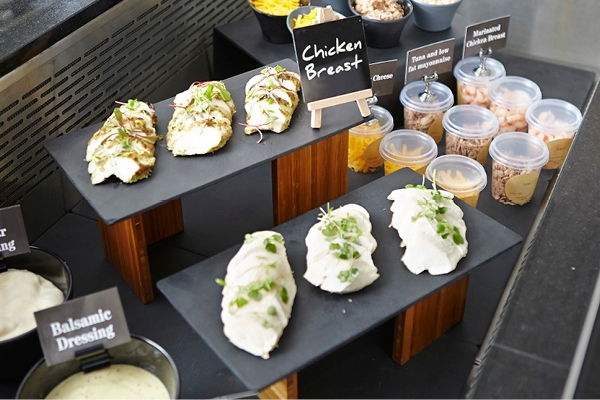 ---
Could switching to melamine benefit your business?
If you would like more information on Dalebrook's products and how switching to melamine could benefit your business, we would love to hear from you. Please email sales@dalebrook.com or call 01376 510101.