Melamine Step Risers

Durable and outperform their acrylic cousins
The new generation Dalebrook melamine step risers are durable and outperform their acrylic cousins.
We have taken the footprints of our most popular acrylic risers and created them in durable, scratch resistant, food safe melamine which is also dishwasher safe.
Create a 1/2 GN footprint and with anti-slip silicone feet to anchor the risers within your counter display, our black standard riser with gloss finish mimics our popular acrylic risers and our Slate Effect risers works perfectly in tandem with our Slate Effect Platters to enhance your display further.
Melamine risers are versatile, produce can be raised and showcased without the need for an additional platter by placing it directly onto the riser surface.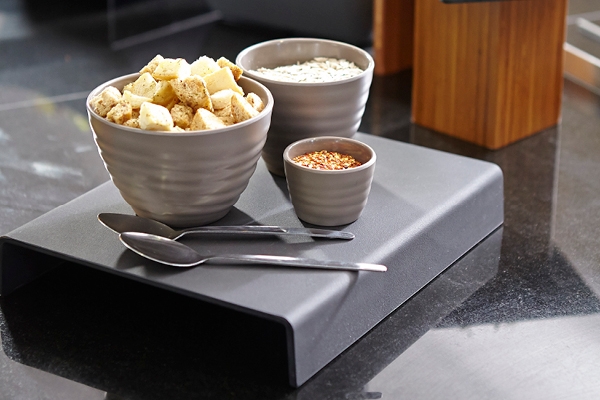 ---
Listen - Create - Solve
Are you looking to add height to your display, if so, speak to one of our consultants who will happily help you select the solution right for you or create the product you were looking for. Please email sales@dalebrook.com or call 01376 510101.