Queen's Patron Lunch
A Beautifully British Picnic
REMMERCO LAUNCHES BESPOKE GLAZZ TRAYS FOR UK'S BIGGEST STREET PARTY
---
The recent Patron's Lunch was held to celebrate Queen Elizabeth's milestone 90th birthday and her patronage of more than 600 charities and organisations.
10,000 guests enjoyed exclusive patrons lunch hampers created by industry experts, Marks and Spencer's including Remmerco's exclusive bespoke Glazz trays created to mark this unforgettable celebration.
The Remmerco Glazz trays were designed to present the main dishes in this special al fresco lunch. The 90mm Glazz tray and lid contained delicious Scottish Lochmuir salmon, which is slower grown for fantastic taste and texture and slow smoked over wood chips from an oak tree grown on the Sandringham estate in Norfolk.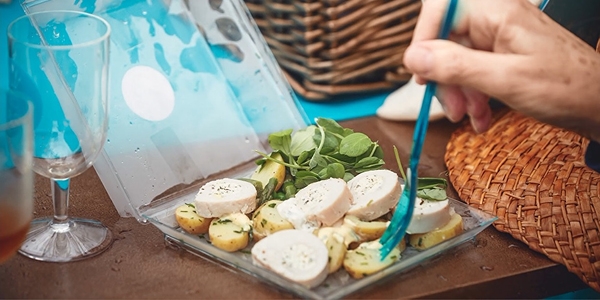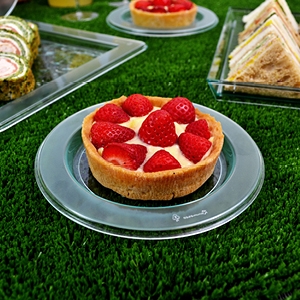 33,000
Cups of PG Tips
Tea
The 160mm Glazz bowl and lid featured free-range chicken from Pembrokeshire farmer Justin Scale, and tender, in-season asparagus grown by the Chinn family in the Wye Valley.
Commenting on the partnership between Marks and Spencer and Remmerco, Sandra Ziles, Head of Product – Fresh from M & S said;
"The Patrons Lunch was a great team effort and an example of collaboration at its best. The hamper was well received by many guests on The Mall telling our volunteers what a great job we had done."
Jennie Knott, Managing Director of Remmerco added;
"We were honoured to play a part in the Patron's Lunch and this prestigious event gave us the opportunity to showcase our new products. As a result of the positive feedback, the Remmerco square Glazz trays will now be available as an addition to the popular Glazz range."
The Remmerco Glazz trays with lids are beautiful premium disposable products which combine convenience with stunning food presentation.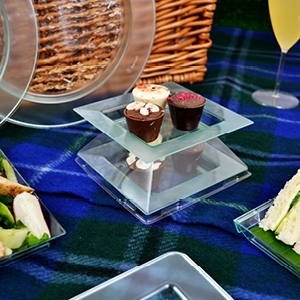 20,000
slices of bread making
40,000
sandwich triangles