Felsted School

Introducing Melamine to Felsted School
Dalebrook Supplies Ltd works with Felsted School to revamp its front of house food service area with durable melamine tableware, injecting much needed colour and style into meal times.
---
Based in a rural village in north Essex, Felsted boarding school provides private education and contemporary boarding options for over 530 pupils aged four to eighteen.
The school dining hall now caters for more than 90% of its pupils during breakfast lunch and dinner, and Felsted was looking for an innovative catering solution that was both contemporary and appealing to its staff and pupils.
With health and safety, and hygiene also at the forefront of the school's requirements, Felsted School approached Dalebrook regarding its extensive melamine tableware.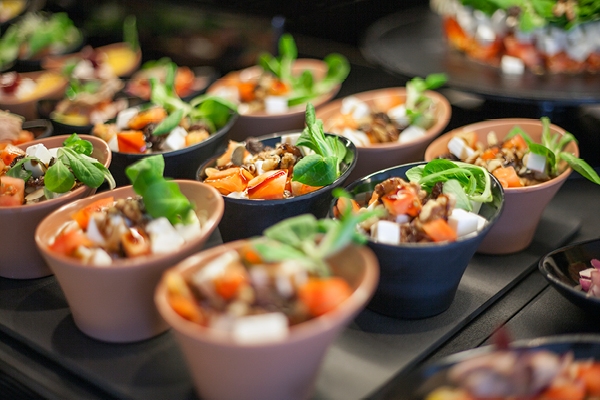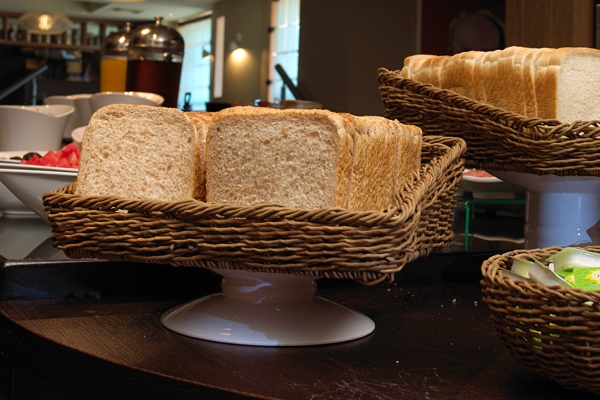 Felsted School General Service Manager; Matthew Dransfield said;
"The theme of our tableware has been the same since 1989, so we wanted to create a look which was contemporary whilst being practical. We've always used crockery in the school, so we turned to a material renowned for its durability, and dishwasher safety whilst also looking the part too."
After visiting the Dalebrook showroom, Felsted opted to replace their old style gastronorm salad bar with a more contemporary look, choosing Dalebrook Multi Crocks. As well as offering a contemporary look, the range comes with a set of inserts which can be placed inside the crocks when the food is running low to ensure that the display continues to look fresh and full.
Felsted School also replaced its plain white crockery with lightweight and break-resistant melamine for dessert dishes and coloured bowls for pastas and soups. As well as a range of melamine crocks and tableware, the School has chosen dish washable Polywicker baskets for their bread and fruit displays, replacing the real wicker they had previously.
Matthew Dransfield comments;
"Dalebrook Supplies was hands on throughout the whole process. When we visited the showrooms, we were able to select exactly what we needed. Dalebrook also visited the school to offer further advice and solutions to the school's needs. Working with Dalebrook was an exceptionally proactive process as they were continuously looking at what the school needed, offering solutions to our requirements and demands."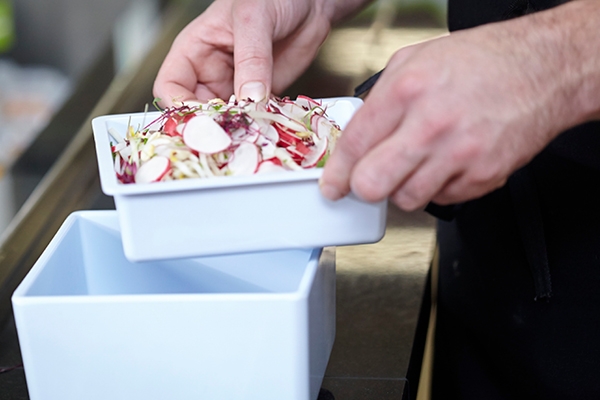 Matthew adds:
"The response from staff has been incredibly positive from a safety point of view, and the students who attend the school see the new tableware as trendy, stylish and in-keeping with high street retailers."
Commenting on working with Felsted School, Dalebrook Managing Director, Jennie Knott said;
"We're seeing a growing trend for attractive and colourful tableware in educational establishments as they reinvigorate the traditional school canteen, making it a more contemporary place to eat. Dalebrook provides safe and durable products without compromising on style."
Dalebrook Supplies offers bespoke tableware solutions in both melamine and disposable materials for a number schools, restaurants, pubs, bars and the catering and hospitality industries globally.