Shanghai Disney Resort

Dalebrook Collaborates with Shanghai Disney Resort
"Dalebrook, the leading supplier of high quality melamine food display products has announced the launch of its stunning new tableware collection, designed exclusively for the recently opened Shanghai Disney Resort Restaurants."
---
Inspired by Disney's spirit of happiness and making memories, Dalebrook's in-house design team has created 53 bespoke tableware solutions for the resort's restaurants; Mickey & Pals Café, Wandering Moon Teahouse, Tangled Tree Tavern, Pinocchio Village Kitchen, Tribal table, Barbossa's Bounty, Stargazer Grill and inside the resorts Toy Story Hotel's Sunny Side Café.
As the only melamine supplier to the resort, Dalebrook has combined its long established reputation for design excellence with the latest in melamine innovation to deliver a tableware collection that families will never forget.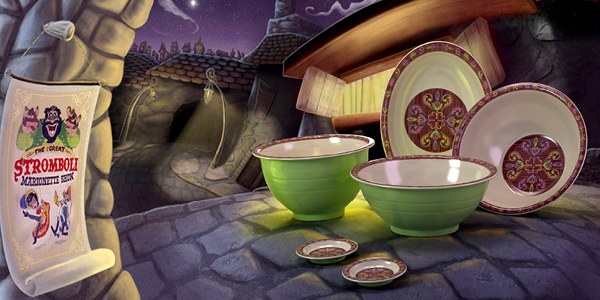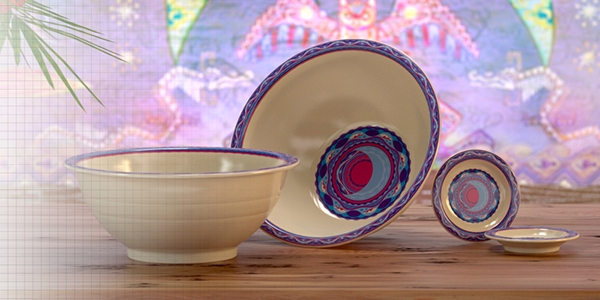 Each themed restaurant delivers a new and enchanting experience with food and tableware to match. Each restaurant has a themed set of dinnerware with extra attention given to signature dishes and the Children's menus.
The Mickey & Pals Café now features an enchanting Mickey themed range of signature bowls, plates and skillets customised with the Mickey & Pals monogram and Disney brand colours.
The Pinocchio Village Kitchen features an attractive tableware range inspired by the famous fairy tale. The detailed wood tableware takes its inspiration from the intrinsic detail of Gepetto's famous wooden puppet and takes centre stage at any table. The restaurant's speciality Peking Duck Pizza is even served on a Mickey shaped pizza plate created exclusively by Dalebrook.
Commenting on the partnership with Shanghai Disney Resort, Jennie Knott, Managing Director of Dalebrook said;
"Collaborating with Disney Shanghai has been a fantastic opportunity for Dalebrook's in house design team to create innovative products that are both visually exciting and engaging. Disney is such an iconic brand and we are thrilled to be the only melamine supplier to the resort. We look forward to delivering more exciting designs and innovations for the resort in the future."